Welcome to Future of Marketing. 
We're thrilled to announce that Future of Marketing is a finalist in the Email Newsletter category for Ragan Communications and PR Daily 's Social Media & Digital Awards 2022! 
Thank you to our growing community of >30,000 marketing and industry professionals, who continuously inspire our work. 
In today's issue, we're discussing: 
Why brands should invest in creators

Realities of content creation 

#BrandCrush: Il Makiage  
Why brands should invest in creators
In today's creator economy, the smartest brands are not just marketing to consumers – they're also collaborating with them. 
"Creators have the power to transform industries, platforms and even boardroom conversations," shared CreatorIQ's COO, Tim Sovay. "Savvy marketers need to know how the landscape ahead is changing, and what's causing it to change."
Enter: User-generated content. 
With user-generated content – or authentic content created by real people – brands can access a vast pool of creativity that they can't afford to produce themselves. It's a trend that has been on the rise for years and will continue to grow in importance as the next phase of the creator economy focuses on community-building and developing deep relationships with audiences.
For example, a quick search of the hashtag #ad on Instagram will reveal over 17 million posts that creators and influencers shared in partnership with brands. 
We also see employees acting as "the face" for the companies they work for, which only reinforces the value of content creators. 
Our take: There's no better time to collaborate with creators – but work with those who align with your brand values and purpose. If they grow, you'll grow with them.
Finding content-market fit
During SXSW, we attended a session called The Creator Economy and Brands, where we learned what it really takes to be a full-time content creator.
The speakers included creator economy reporter Kaya Yurieff of The Information; Lauren Zoltick, Head of Social and Partnerships at Storyblocks; Samir Chaudry, YouTuber and Co-founder of creator economy newsletter The Publish Press; and influencer Shannon Beveridge.
Our favorite takeaways: 
Burnout is creative output without direction

Take advantage of things that are the same across platforms – like vertical video, which requires less reformatting across different platforms

A

lower

barrier to entry (more platforms and tools to create) also means there's a

higher

barrier to entry (more creators = more competition)

The creator's job is to find a format that works (a.k.a

content-market fit

)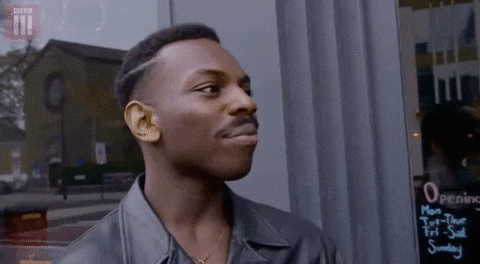 We also attended a few metaverse activations and overall, learned that community is becoming more important than anything else at the moment. And while no one truly knows what the metaverse is (or will become) – it will certainly breed new opportunities for creative expression and human interaction.  
What we're learning
#BrandCrush:
Il Makiage 
Il Makiage is a New York based, tech-driven prestige beauty brand that is shifting millions of customers to shopping for beauty online. The company has found that their customers are more than happy to share their beauty experiences with the world, so Il Makiage has used this as an opportunity to capture more content (and re-share it across their channels). 
Brands can learn from Il Makiage's strategy of using user-generated content in their marketing; brands should not just create content and hope it will go viral – they should take advantage of what they already have (like their customer's experiences and opinions).
If anything, user-generated content has changed the way brands market and tell their stories because brands are no longer the only ones telling their story – it's their fans and customers, too.